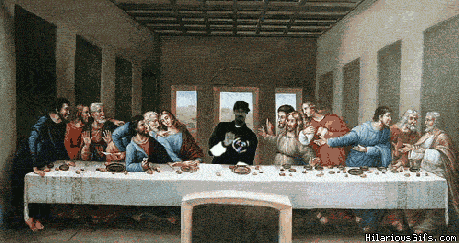 For my friend Al Kimel, inspired by his lack of interest in Bulgakov.
Dr. Kimel's in the house, rhymin' on toppa Classical,
Ain't no fugitive runnin' scared, but he ain't too elastical,
But at's OK cause his heart is seekin' the right place to go,
Passionate bout the glory of the Master's face. You know,
Al is all about Dionysius and his apophatic trill,
Ain't got no analytic use, but it's existential skill,
Transcendence all up in yo face, got no place to hide,
Can't reduce it to a syllogism, but we gonna let that slide
Cause the heart is made for more than logical notation,
Desire's final end? The divine location.